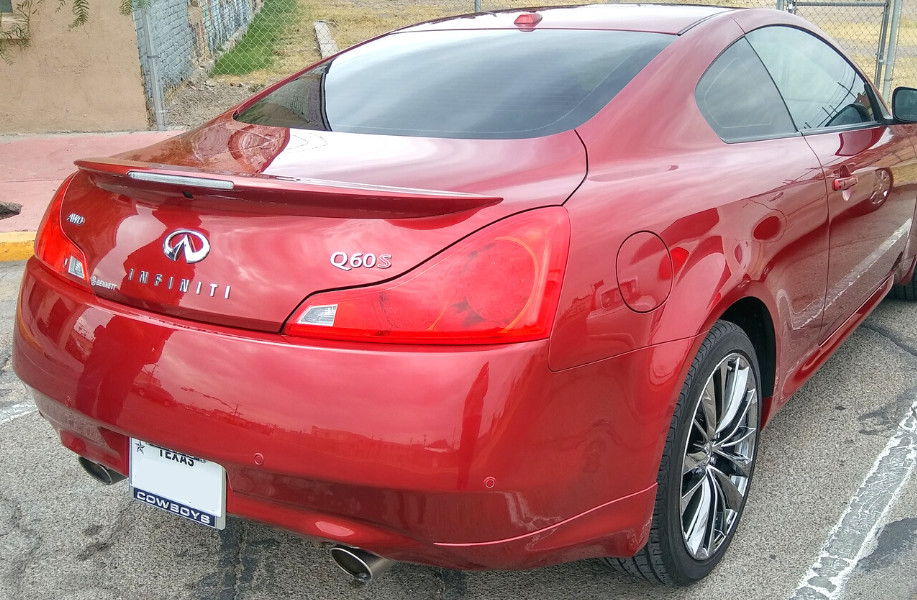 After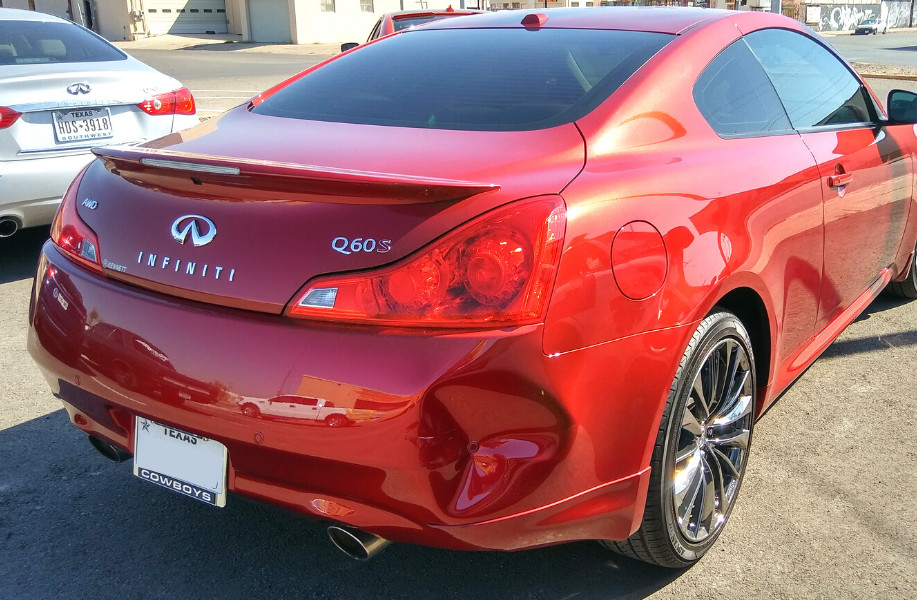 Before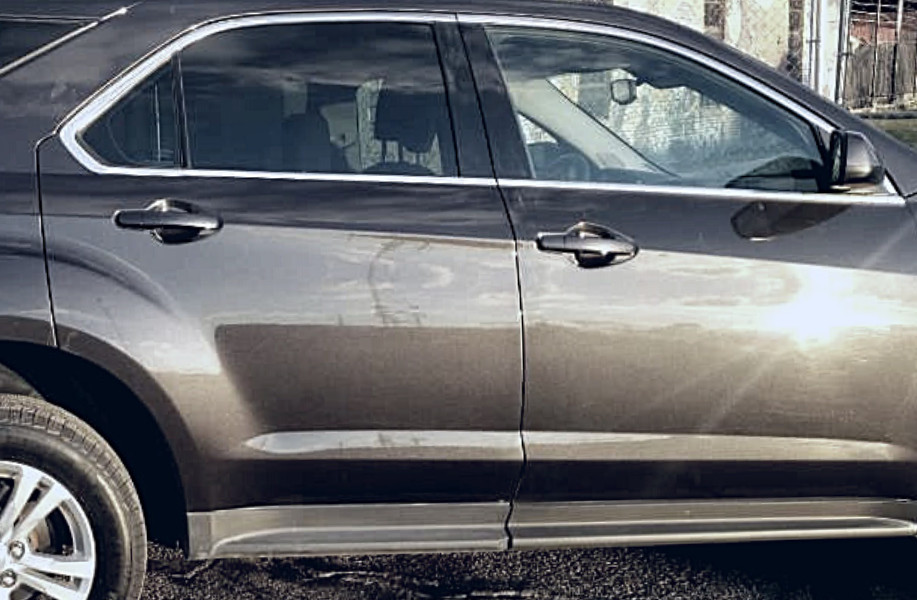 After
Before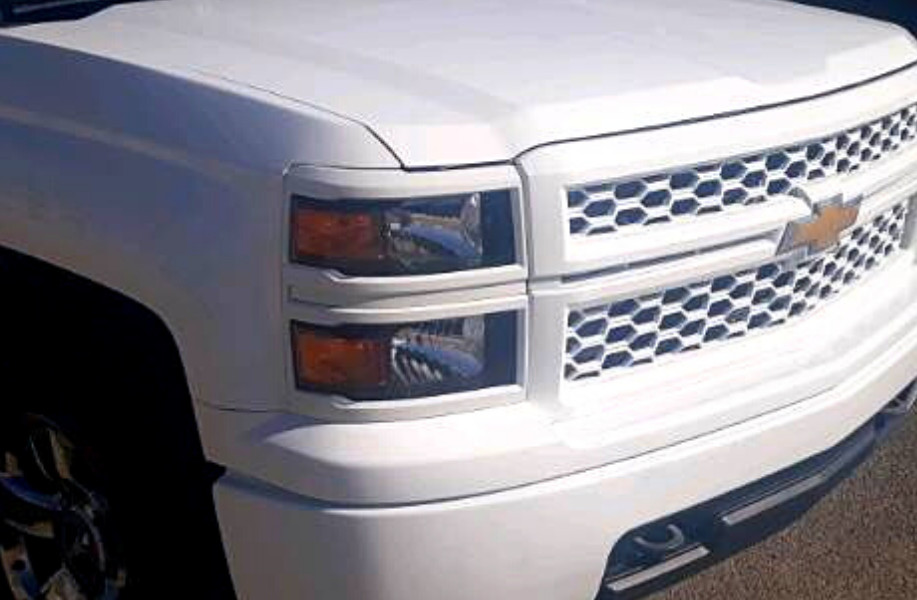 After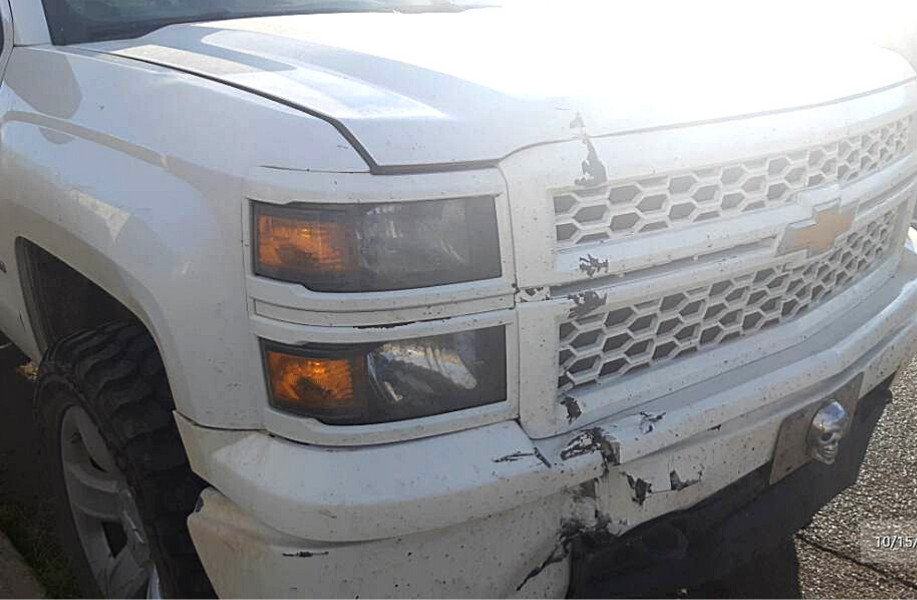 Before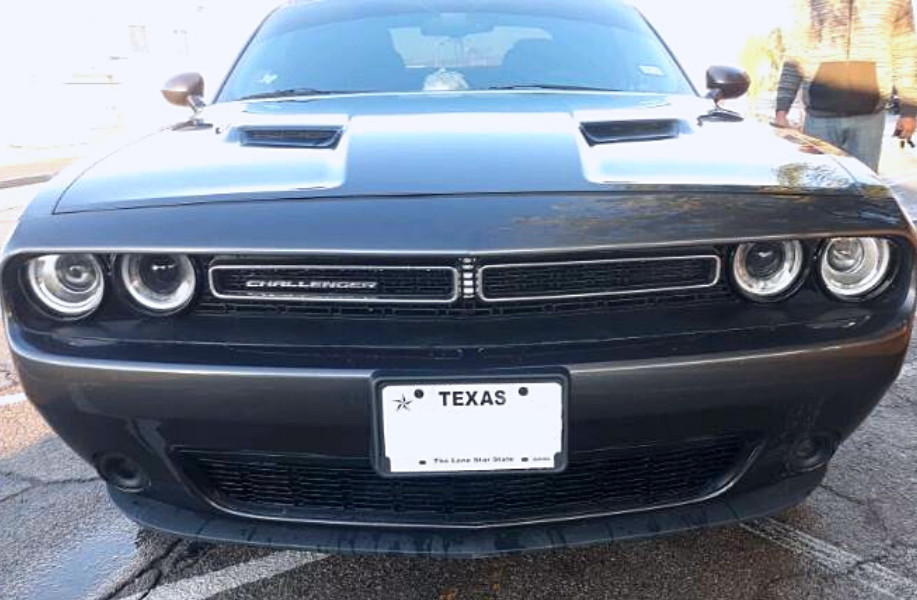 After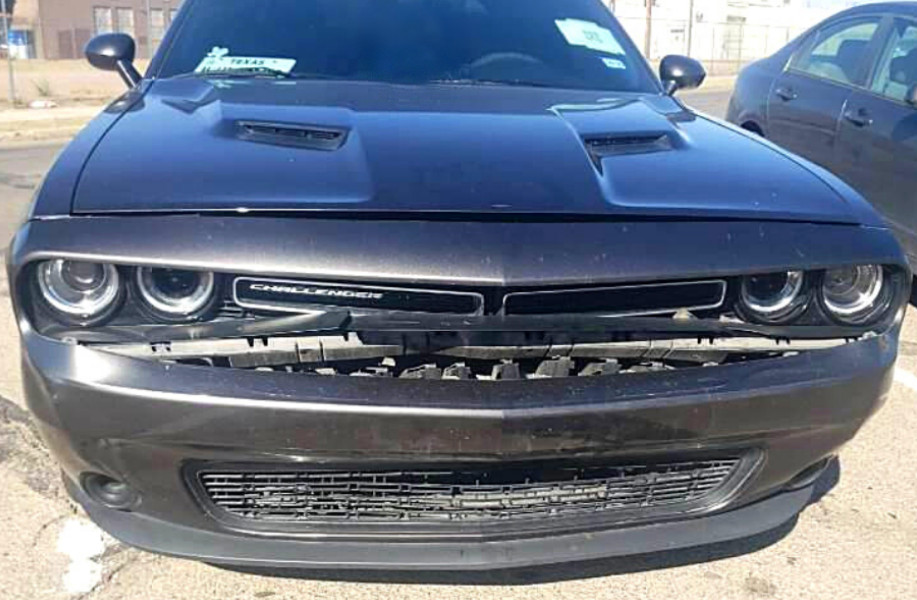 Before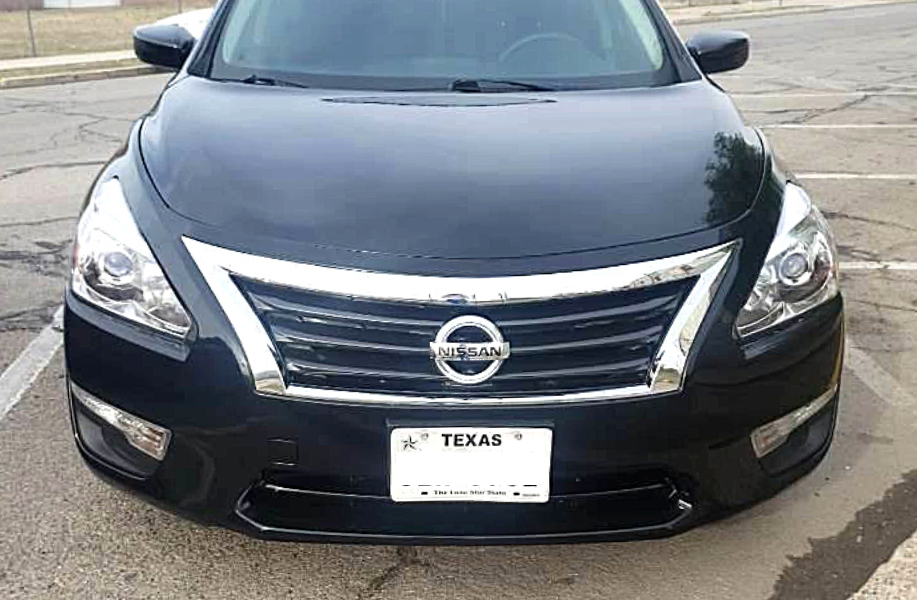 After
Before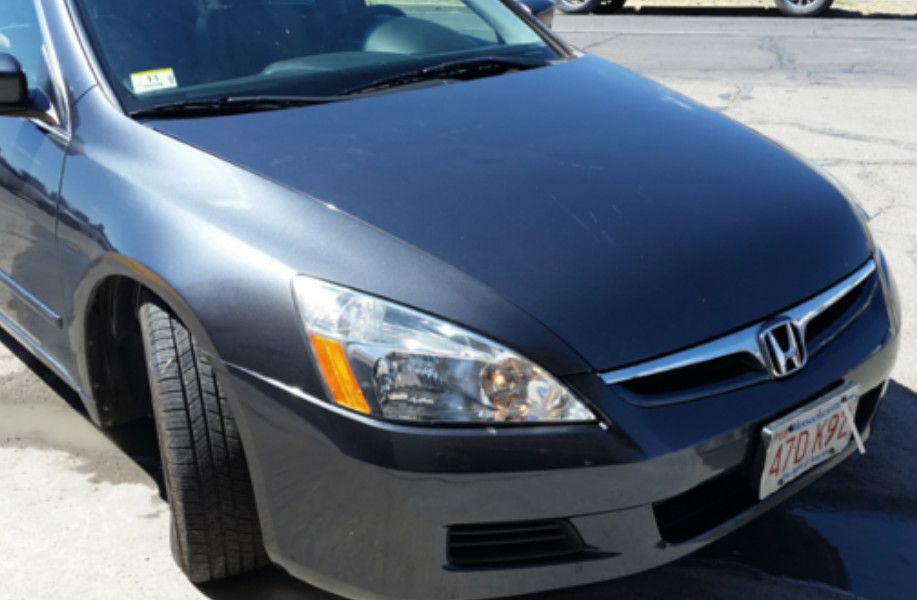 After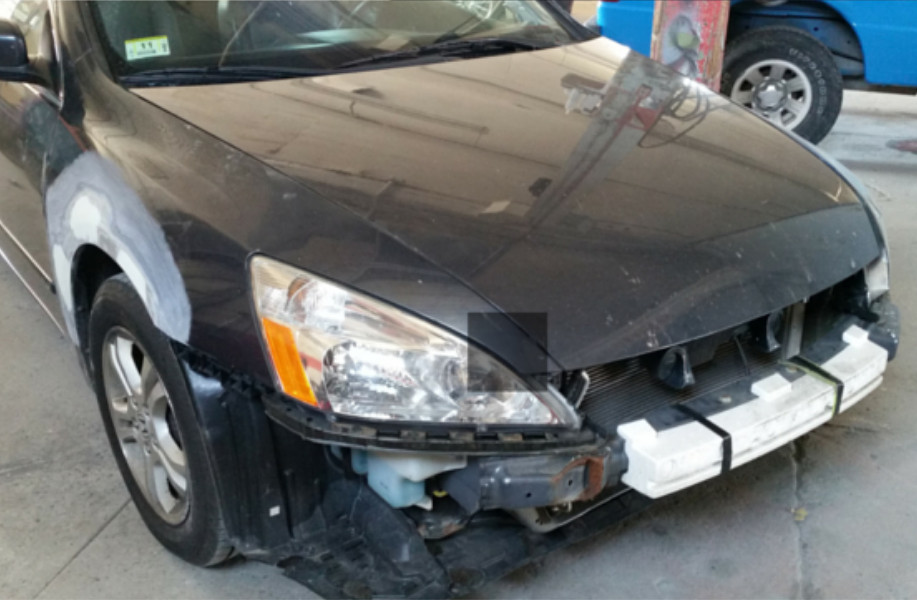 Before
My last experience with Pronto Body Shop was awesome! I took my mom's Fiat in because it needed some TLC. The paint was fading in most areas. Other body shops wanted to charge an arm and a leg because the three stage paint and recommended painting the whole car. Pronto Body Shop suggested just working on the areas where it was faded. I was skeptical at first, because I didn't think the panels would match. Fast forward a year later, and my mom's car still looks amazing! They're the best in the business, and even better since they are local. Check them out – you won't regret it.
I called a few weeks ago looking for someone to do a quick fix on the lower part of car that came out while driving, and Tiffany's team was able to assist me immediately, which saved me money and trouble. Truly thankful for their level of professionalism and communication. I highly recommend this business!
Gilbert and the rest of the team at Pronto Body Shop were amazing! My Camaro needed some suspension and body repair, and they took care of it quickly and professionally. I was also having some pushback from my insurance company, but Pronto Body Shop was able to work through it and get me the repairs I needed. They went the extra step to make sure I was taken care of, and my Camaro is now looking better than ever! Thank you, Gilbert and team! I am a very happy customer!
We woke up to find a huge ding in our car door and it definitely put a dent in our Sunday morning. Luckily the driver who hit the car left a note with their information. I sent Ms. Tiffany a text message explaining the situation along with the photos and provided her with all the information, and she made everything so easy. She took the stress out of the whole situation, and Pronto Body Shop made the necessary repairs to the vehicle beautifully. I can't thank every member of the team enough. I hope that I don't need her services again, but I know that if an unfortunate situation arises for me, my family, or friends, the only place I will go and recommend is Pronto Body Shop!
Gilbert and the rest of the shop went above and beyond to make sure everything was taken care of from the very first time I walked in the door. I will definitely be coming back to Pronto Body Shop for any of my car needs.
I've used Pronto Body Shop twice. The first time was a minor accident repair, and for the second, my vehicle was totaled. For the repair, Tiffany and her team handled everything with the insurance company for the car that caused the accident. There were no unexpected surprises, and I was pleased to pick my truck up within a few days of their expected completion date. They were even able to quote and repair some extras that my truck needed. Though I can't comment on their price for the portions that were covered by the insurance, the extra painting and dent repairs that I needed to pay were quoted and completed for very fair prices, and the whole truck came back looking new. After a more serious accident, the Pronto Body Shop team dealt with the other driver's very difficult insurance, as well as my own insurance, taking away a great deal of the strain I'd have faced. Tiffany's advice in dealing with both companies, the other driver's coverage limits, and my uninsured motorist coverage was as valuable as a repair would or could have been. Their experience working with insurance carriers is evident, and their caring for the difficulty that I was facing was felt and appreciated. I think it is important to work with local businesses, so when you couple that with their experience and awesome work, Pronto Body Shop will always be the right choice for me (even though I hope I never need them again).
Went in because someone decided to smash my window. Anyway, I hear about this place, and I'm already mad because of the circumstances and was preparing for the headache and hassle of dealing with the people at the body shop. I get there, and the guy named Gilbert greets me. I tell him what's up and believe me when I say this guy was on-top of his stuff. Any question I had, he had a genuine answer, not some bullcrud answer you'd get somewhere else. I didn't feel like I was being misled, hustled, or taken advantage of, and the price was very reasonable. I will be recommending Gilbert and Pronto Body Shop to anyone who I hear needs auto work done.
Amazing service! From first call to picking up my car. They fixed it as promised on the scheduled day and delivered my car to my hospital, which was pretty amazing! Added touch was realizing my tire light and windshield wiper light were both no longer alarming because they took care of both! The leather key holder was a sweet added touch. Will use again and recommend for anyone looking for great, efficient, QUALITY service!
100% would recommend this place. My experience was amazing. Although there were nonstop issues with the insurance of the 18 wheeler that wrecked my daughter's car, Tiffany was with us every step of the way. I have already recommended her and this body shop to many people. She was so kind and helpful. It gave my daughter and I peace of mind. She has a patron for life, and I will never stop recommending this body shop! The insurance company was horrible to deal with, but Tiffany persisted and gave me sage advice. I will never forget what Tiffany and her amazing company did for us. God bless you and your employees.
Pronto has done it again! They've cleaned up another body shop's mess and helped my car get up to state inspection standard. Don't be me! Go to these guys first! For anything and everything! Tiffany, you are truly awesome. May Jesus bless this shop.
Pronto Body Shop was on top of my vehicle's repair process and giving me constant updates. They helped me through the claims process and took care of dealing with the insurance of any additional work that had to be done. Friendly and professional.
I've been a customer of Pronto Body Shop for the last 4 years. Tiffany, having worked in the auto insurance industry, possesses a vast wealth of knowledge that benefits her customers from driver to non-driver incidents. She's also an overall really good person. I highly recommend Pronto Body Shop!
Gilbert McClure was phenomenal. Great customer service, very knowledgeable and patient. Highly recommend bringing your automotive needs to Pronto Body Shop.
Gilbert was awesome. Kept me in the loop and did not pressure me into extra work on my car. They even cleaned the inside of the car (which honestly was quite bad). They also fixed my driver's rear view mirror, which had been broken for years. Also, they were the only company out of 5 that replied to the online estimate request the very next day! I would definitely use them again!
Very pleased with the service received. Gilbert was very helpful and available. He always kept me informed with the status of the repair. Lorena also kept me informed. Work was excellent. Would definitely work with them in the future.
Recommend these guys right here 100%. They're very honest and will work as fast as they can to get your car looking how it did before. From helping you with the insurance process to helping you with your rental, they really make this a very smooth, worry-free experience. Got to say I was a bit skeptical at first taking my BMW (rear-end collision) in, but these guys and Tiffany's professionalism made me quickly change my mind. This will be my #1 choice from now on. Thanks, Pronto Body Shop.
Annessa, the shop assistant, was prompt in offering me options to fix a scratch on my Tesla. I went with the option on buffing the scratch and was in and out in 40 minutes. Everyone at the front desk is nice, even though it was clearly busy when I was there. The buffing was done professionally, and I would recommend anyone to stop by here at Pronto Body Shop for any body shop needs! Shout out to Sprinkles the cat.
Got here on time at my house while I was at work and replaced my window in 30 minutes. Even put my rearview mirror back. You have any problems with your vehicle, I recommend Pronto Body Shop!!!
The best body shop in El Paso if you ask me. We drove down from Canada with our truck to go on a bike trip, and halfway down, a guy drove into my door and bent it so bad that it would hardly close. We looked at a few shops in El Paso and ended up in front of their door. Everyone was very friendly and helpful. They said they would be able to adjust it just so that we can make it back home. We ended up leaving the truck with them while we went on our trip. Not only did they line the door up for us so we can get back home, they didn't even charge us anything to fix it. I wish we had more places like this back home.
We ended up with a busted front headlight; after buying the replacement headlight assembly (this was not just a bulb replacement, the entire headlight assembly unit had to be replaced), I realized it was not an easy task to replace it. It required the entire front bumper to be taken off. I took my vehicle to Pronto Body Shop, and the entire team was amazing to work with. Everything was taken care of fast- from the generation of the quote to getting my vehicle in and getting it back to me within a couple of hours. My vehicle looks like brand new, like the assembly was never broken. Pronto Body Shop's great customer service, fair pricing, and quality work is exactly why I will use them for any and all future needs. Thank you, guys, for providing great work and service!
Highly recommend! My poor SUV was beat up pretty badly by hail at the end of April this year. Tiffany and her crew took care of me from start to finish! I loved the text updates and loved that I was kept in the loop on everything that was going on.
The absolute best service ever! Our family has been going to Pronto Body Shop for over a decade, and the quality is the best! Tiffany is amazing! Knowledgeable, helpful, and professional! Highly recommend!!!!
10/10 recommend. Gilbert was super helpful. Best customer service I've had in a while. I'll definitely be going back again for all my car needs.
I like keeping my money local. After a ton of research, I decided to go with Pronto Body Shop. These guys and gals are amazing! I hope to not have a ton of body work needs, but they have earned a lifetime customer. If you are looking for a solid, locally based business that offers great work at fair prices, check these guys out… you will NOT regret it. Thanks, Pronto Body Shop crew!
I don't even know where to start! Tiffany and her team are freaking awesome! I had bad luck with 2 vehicles, and she turned them around the same day. The damage was all paintless dent repair, which is extremely time consuming, and they got it done. I will be returning for any problems and would recommend to anyone to go!
I have been going to Pronto Body shop for the past 4 or 5 years for my vehicles, my parents' vehicles, and my friends' as well. Every personal experience and that of my parents and friends has been absolutely amazing. From fixing bumper dents to front-on collision and other body work for my friends, we have always been impressed by the professionalism and quality of work done by Pronto Body Shop does. We all hope not to need body work or be involved in a collision, but when it happens, this is the place to go to. Shop local and only with the best!
The service I got was great. I am definitely recommending this shop to all my friends and family. Paloma Silva was very efficient and helpful.
What a GREAT experience!!! Tiffany was so helpful and kind! Nice to see that real customer service still exists. Javi is an expert with details. They have a customer for life!! Recommend to EVERYONE!!! On a side note, they contribute to the local downtown mural arts.
We've had to take different vehicles here on multiple occasions, and the staff here is always professional, and the work is done well. Even in cases where they have to deliver bad news, they do their best to explain what is going on, so we understand the situation. That is a very welcome approach, and it has made us repeat customers. I would not hesitate to recommend Pronto Body Shop, and I will gladly continue taking our vehicles here when we need their help. Most recently, they fixed the sunroof in my F-150, and despite some pricing hiccups that were out of Pronto Body Shop's control, they explained what was going on and were willing to work with me about how we got the truck fixed. I really appreciated their patience and attention to detail. The work was done perfectly, and my sunroof is working like new.
Great service and very professional staff. I recommend them for any body work for your personal vehicle or business vehicles. Thanks, guys.