Our technicians paint cars with attention to detail.
While your car's paint job may not matter as much as the engine, wheels, or other functional parts, you still want to get it right. A high-quality paint job allows you to have pride in your car as you take it on the road. And, after all, isn't it natural for us to want the things we own to look beautiful?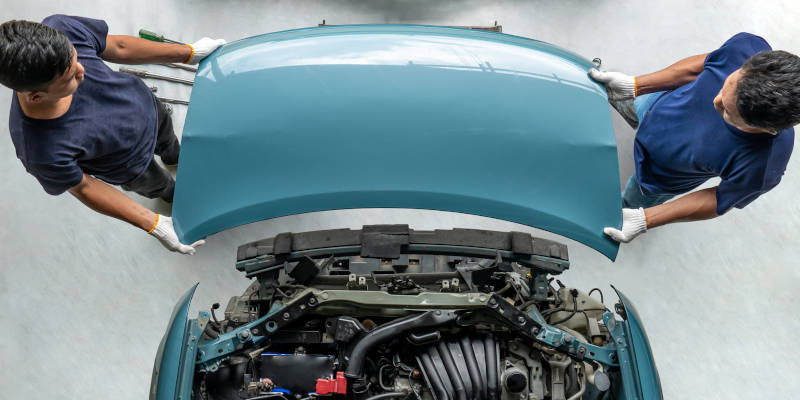 When you need car painting services to fix up some scratches, peeling, fading, or other problems, we're the professionals to turn to in El Paso, Texas. Here at Pronto Body Shop, we are an auto body shop that has been in business since 1979. With over 40 years of experience assisting local people with their car painting needs, we know how to get the job done right.
One important aspect of car painting is matching the new paint with your car's current paint color. It's not enough to use the same paint that was used to paint your car originally, since this color will have faded over time due to sunlight and other factors. Instead, we use our car paint matching equipment to identify your car's current paint color and recreate it. From there, our technicians can apply the paint evenly to the necessary areas, allowing you to enjoy a smooth, more beautiful surface.
We care deeply about your satisfaction, so you can count on our team to work with attention to detail while painting your car. In addition, we guarantee our work. If you are interested in our car painting service, contact us today to request an estimate.
---
Similar Services We Offer: