Let us restore your car to like-new condition with vehicle paint touch-ups.
Maintaining your car's paint job is no easy task. There are a lot of causes of paint damage that are beyond your control. For instance, someone could scratch your car while backing out of a parking space. Dirt, dust, and other abrasive debris could rub against your paint when you're washing your car. Even prolonged exposure to the sun could cause your paint to peel. But whatever has caused your paint damage, you can turn to our team at Pronto Body Shop for help. We love cars and have extensive experience providing repairs, cosmetic and otherwise. Put your trust in us for vehicle paint touch-ups and we'll make your car look good as new again.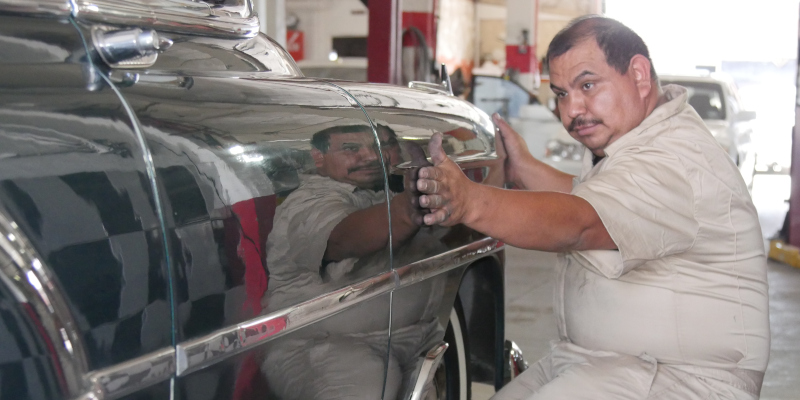 When you bring your car in for vehicle paint touch-ups, you can count on us to assess the damage closely. This will allow us to decide how to approach fixing the issue. From there, we'll use the latest equipment to match your paint color and apply the new paint with attention to detail. We strive to provide excellent results that won't leave behind any evidence of the damage, so we will take our time to improve your car's appearance. We're confident you will be pleased with the outcome.
If you need vehicle paint touch-ups in El Paso, Texas, we would be proud to be the experts you turn to for help. Our team is dedicated to being as helpful to you as we can, so don't hesitate to let us know if you have questions about vehicle paint touch-ups or any of the other services we offer. Contact us today to learn more and make an appointment.