Our team at Pronto Body Shop is passionate about cars, and we want to help you keep your car in great shape. One of the many services we offer at our auto body shop is dent removal. Even though dents are a minor problem in the grand scheme of things, they are still annoying, and they create flaws in your car's appearance. In this article, our team will provide a brief overview of how our dent removal process works, so you know what to expect when you come in.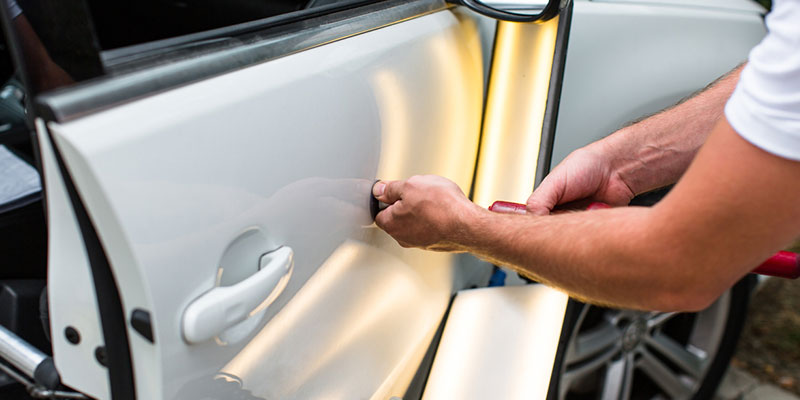 Accessing the Panels – Our dent removal process works by reshaping the body panels from the underside, which means we need to access the back of the panels before we can get started. Our team has specialized tools designed to reach in through narrow gaps to get to the dent from below.
Massaging the Dent – Once we have successfully reached the dent, our team will proceed with the next step in dent removal, which is to massage the panel from below until it resumes its proper shape. We apply pressure from below to essentially hammer the panel until the dented portion is again level with the surrounding material.
Final Steps – When we have successfully smoothed out your car's body panels and removed the dent, we will remove our tools and make sure the panel is firmly sealed in place. Our team has been working in this industry for a long time, and we are confident you will be more than happy with our results.