If something is wrong with your car, you will most likely need to turn to professionals for help—if the engine is not working, you can take it to a mechanic, but if the body is damaged, you'll need to go to an auto body shop. Unfortunately, just like mechanic shops, auto body shops can vary wildly in quality, so it's important to do your research to find the best team for the job.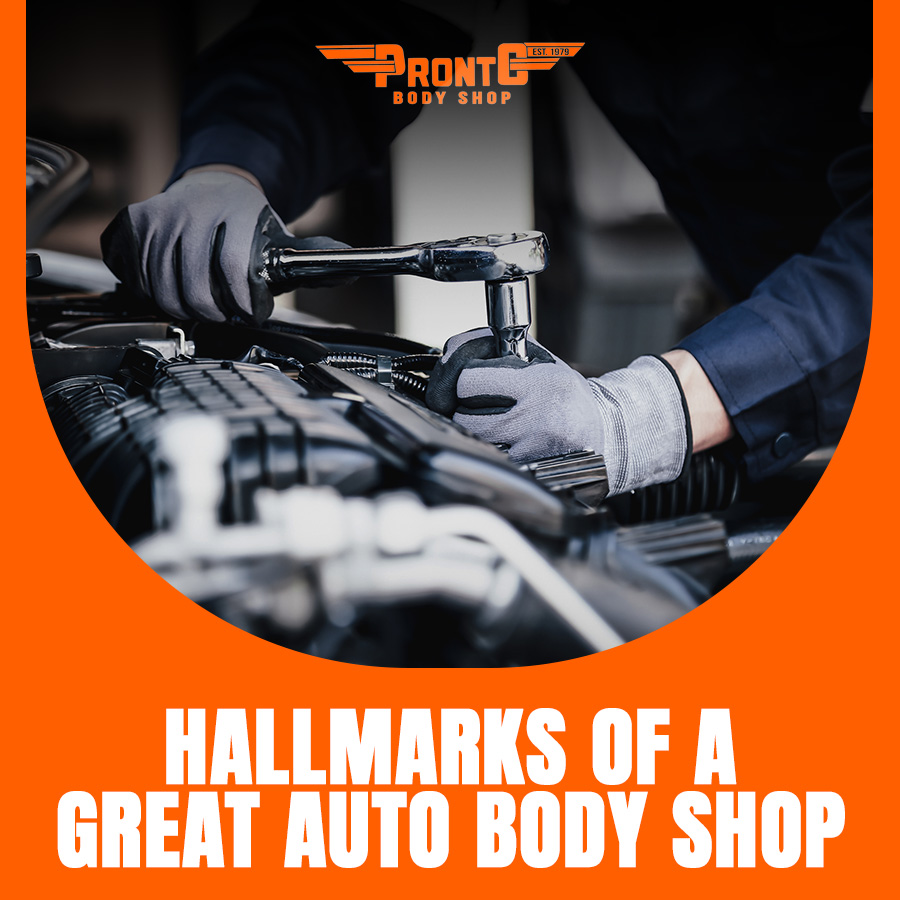 Our team at Pronto Body Shop has been providing collision repairs and similar services for many years, and we know a thing or two about what makes a great auto body shop. We have put together this article going over a few of the hallmarks of great auto body specialists in order to help you make the right decision for your needs.
Experience – One hallmark of a great auto body shop is having experienced staff. Our team has been working in this field since 1979, which means we have more than forty years of experience. Because of this, you can count on us to get the job done right.
Service – Another hallmark of a great auto body shop is a commitment to excellent service. Our team prides itself on providing friendly, courteous service to all our customers, and we'll make sure to always keep you posted about your repairs.
Insurance Assistance – A third hallmark of a great auto body shop is the ability to work with your insurance company. A significant number of the people who come to our shop do so because they need collision repairs, so it's important for us to be able to work with your insurer to get the repairs covered. There aren't many insurance companies we haven't worked with over the years, and we'll make sure to get everything processed correctly so you can get the repairs you need.